Retailers Sell Experience As Shoppers Pursue Memories
11.24.2017
Businesses are now offering more than commercial goods. You can't put a price tag on these offerings, from ice rinks to animal adoption.
STUDIO39's renovation of the plaza at The Avenue at White Marsh is showcased in a recent article by Patch.com: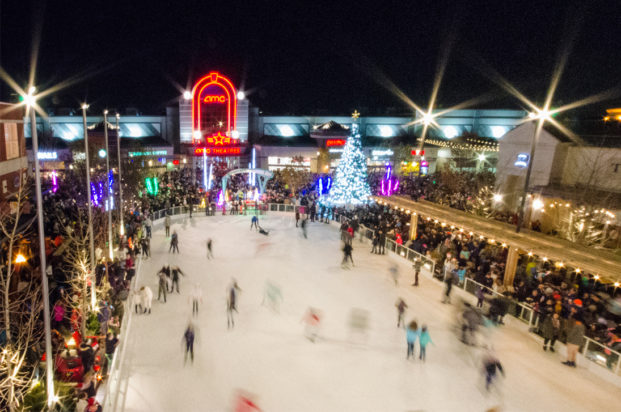 Ice skating rinks, animal adoption agencies and trampoline parks are cropping up between Piercing Pagodas and H&Ms across the country. As shoppers have limitless options, both online and in stores, retailers and property management companies have shifted their strategies accordingly.
Enter open-air plazas with fire pits that people can gather around in the winter, and stages where bands can play live music in the spring and summer.
Northeast of Baltimore, a shiny new ice skating rink was installed the week before Thanksgiving on The Avenue at White Marsh, an open-air shopping center. Its grand opening coincided with a holiday tree lighting, complete with a sleigh where children could speak with Santa and Mrs. Claus.
The ice rink and large Christmas tree are nestled among a gourmet pizzeria and two pubs, across from the newly updated AMC Theatre. Stores like Bath & Body Works and Barnes & Noble are within a stone's throw.
In Alpharetta, Georgia, "Avalon on Ice" also opened the week before Thanksgiving for the season. Within the mixed-use shopping center that includes Anthropologie, apartments, an Apple store and Whole Foods, people can skate on what Avalon describes as a rink the size of Rockefeller Center.