Potomac Yards Getting a 21st Century Makeover
02.04.2013
Potomac Yards will be going through a lot of changes in the next 5-10 years.  The large area of land alongside Route 1 and just south of Crystal City is currently home to a large retail district with consumer giants such as Target, Barnes and Noble, and Sports Authority.  The future of this area will be far different from its current reality, and that future looks bright.  The city of Alexandria's overall plan envisions this area becoming an "environmentally sustainable and diverse 21st century urban, transit-oriented, mixed-use community, that is compatible with the adjacent neighborhoods. The Plan is to create a regional destination with diverse built and natural spaces where people want to spend time in a wide variety of pursuits." (From City's website)
Each of the different sectioned out areas (Landbays) will have a different feel.  Landbay F will be the main retail area, as it is today.  However, there will be an effort to bring in smaller and medium sized stores throughout some of the other Landbays, giving it a similar aesthetic to the Shirlington and Clarendon areas.
Another addition to the Potomac Yards area will be a new Metro station, that will  make the area more accessible, reduce car and parking issues, and surely change the area forever. Though it is important to note the metro station is in the earliest stages of development and it will likely be more than a decade before it is up and running.
STUDIO39's participation on this project is specifically on Landbay G Block H, Landbay J, and Landbay L.   These three areas will contain apartments with a small section of ground floor retail (1,300 sqf) and amenity courtyards.
For more information on the Potomac Yards Redevelopment Plan and to see what is already under construction check out this link to the City of Alexandria website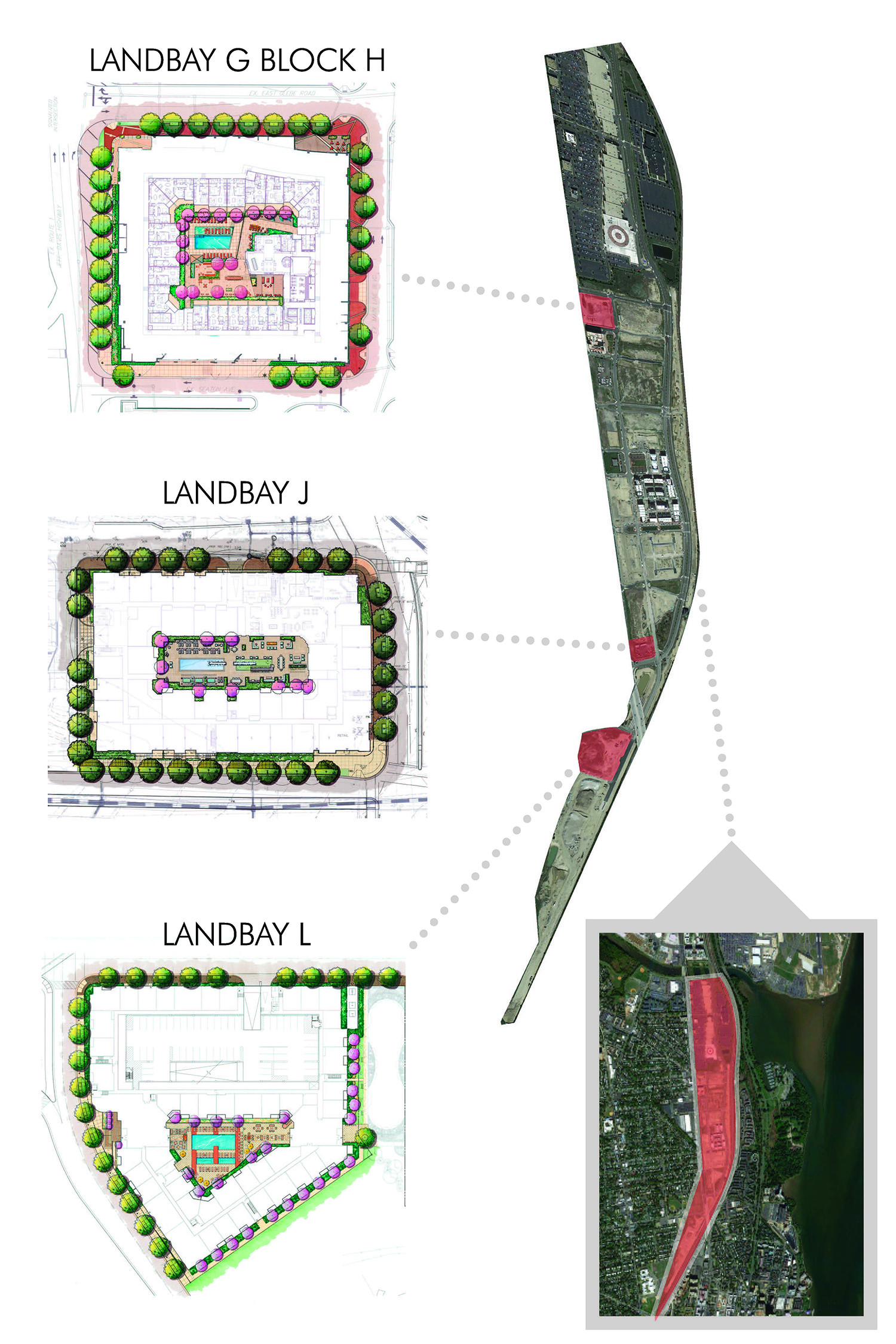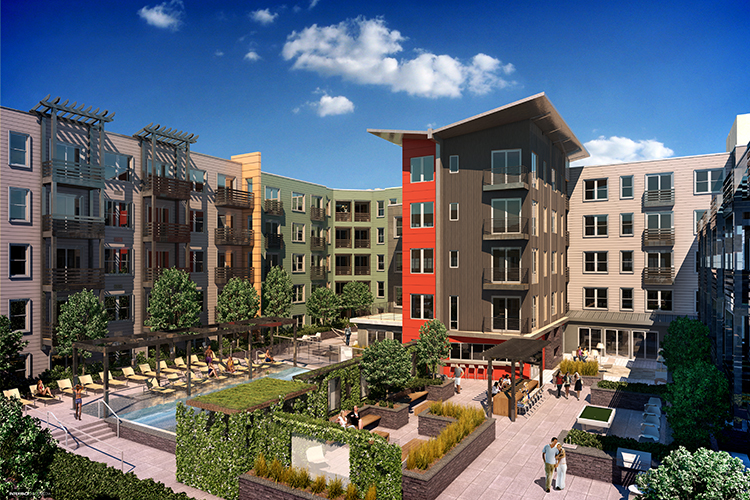 Landbay G Block H (The Linden Exchange)