Elf Vegas Gingertown
11.29.2011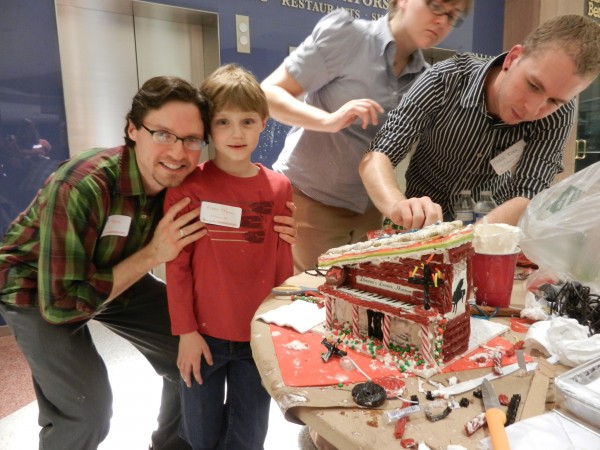 STUDIO39 sponsored and participated in GINGERTOWN last night. The theme this year was "Elf Vegas". STUDIO39 designed and built the Licorice Liberace Museum.
Founded in 2006 by David M. Schwarz Architects, GINGERTOWN is a one-of-a-kind holiday initiative that brings together the leading architects, designers, and architectural firms in the D.C. area with building enthusiasts – young and old – to create a town made completely out of ginger bread. And, it is all for a good cause. The hand crafted structures are donated and put on display at local hospitals, health care facilities and community support organizations to help spread the message of joy and hope during the holidays. Plus 100% of all sponsorship contributions are donated directly to GINGERTOWN recipient organizations.
DC Recipients Organizations include:
Children's National Medical Center
Martha's Table
My Sister's Place
Saint Elizabeth's Hospital
So Others Might Eat
The Washington Home
The Wendt Center for Loss & Healing
STUDIO39's team was featured in Bisnow for the event. See the article here.