Sustainable Outdoor Environments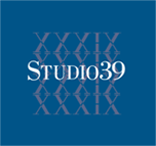 Sustainable Outdoor Environments
Established in 1993 by Joseph J. Plumpe, STUDIO39 combines the skills of landscape architecture, planning, graphic design and urban design to create quality outdoor environments. We pride ourselves on creating environmentally sustainable landscapes.
We have completed many projects throughout the DC Metro area and some elsewhere. Some featured areas where we have worked are: Washington, D.C., Arlington, Virginia, Alexandria, Virginia, and Montgomery County, Maryland.
We are currently licensed to do work in ten states: Georgia, Maryland, New Jersey, New York, North Carolina, Pennsylvania, South Carolina, Texas, Virginia, and West Virginia.